For a free personalized evaluation or for more information, feel free to contact our accommodating staff anytime.
About Our Clinic
Well-Respected. Compassionate. Friendly.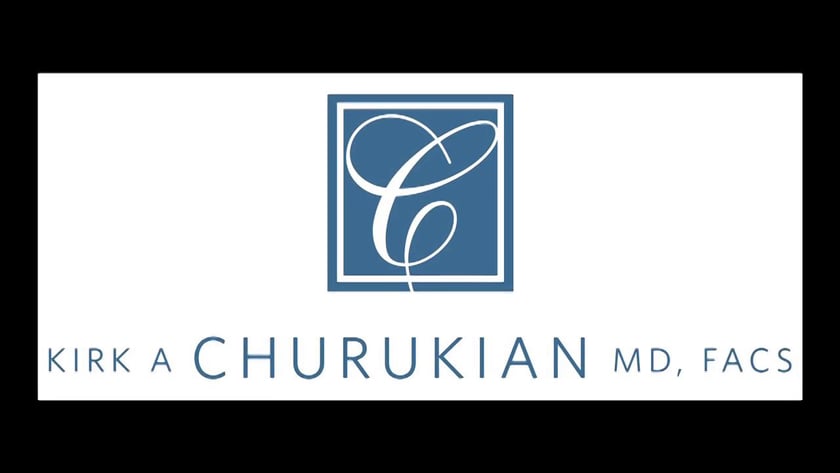 Dr. Kirk A. Churukian FEATURED IN NEWBEAUTY
Plastic Surgeon Dr. Kirk A. Churukian has been hand-selected by NewBeauty as a partner and has been featured in the Winter 2022 edition of NewBeauty magazine.
Is Plastic Surgery Right for Me?
Plastic surgery isn't for just the rich and famous anymore. Times have changed, and more and more people are getting cosmetic surgery every day. As technology improves and procedures are perfected, plastic surgery has become a leading method of boosting self-image and self-confidence, and the results speak for themselves.
Plastic surgery can change you appearance, but it's important to remember why you want plastic surgery in the first place – and what you can expect from any procedure you choose. When it comes to cosmetic surgery, there are millions of surgeons to choose from, but only Dr. Kirk A. Churukian can help you realize what you want – and what you can be.
Things to Remember about Plastic Surgery
While it can make a big impact on your sense of self, plastic surgery is not an end-all solution. Many people who consider plastic surgery expect they'll immediately become more successful, wealthy, and popular right after their procedure. A cosmetic surgery procedure won't bring you more money or success or friends, but it can improve your self-image and your confidence, and the rest is up to you.
It's also important to remember that not all plastic surgeons are created equal. Some are only in it for the money, and won't care about your motivation for cosmetic surgery. In fact, some plastic surgeons might actively encourage procedures you don't need, while building up unrealistic expectations. Some plastic surgeons have your best interests in mind, and some don't. Fortunately, Dr. Kirk A. Churukian is committed to you every step of the way.
How Should I Prepare for Plastic Surgery?
The longer you spend thinking about your cosmetic surgery, the better. After all, plastic surgery is an intensive medical procedure, and like any other medical procedure, it isn't a decision to be made lightly. Before you commit to any cosmetic treatments or surgeries, you have to know whether or not you really need it before reaching out to a plastic surgeon you can trust.
When you find the right plastic surgeon, you can schedule a consultation. You'll need to provide a medical history, as well as information about what type of procedure you want and what kind of expectations you might have about your results. After hearing you out, the right plastic surgeon should be open and communicative about what he or she can do for you, filling you in about the procedure or procedures you want while also informing you about what you can expect from them.
How Do I Know I'm Dealing with a Good Plastic Surgeon?
It takes time to commit to the right plastic surgeon, and you should take as much time as you need to make sure you aren't being pressured into working with someone you can't totally trust. If you're ready to commit to a plastic surgeon, you should find one that's ready to commit to you, and Dr. Kirk A. Churukian is exactly that.
Dr. Kirk A. Churukian is an experienced and qualified plastic surgeon who is ready to listen to you and provide as much information as possible about what you can expect from your treatment. When you feel it's time to commit to your plastic surgery procedure, he'll bring the same dedication he's shown his clients over the years to ensure you get the confidence and self-image you need. Get in touch today.
Client Review
"Hands down the best surgeon EVER!!! I couldn't be more pleased with my result!!!! After visiting a total of 3 doctors and lots of research Dr. Churukian made the choice so easy. He was compassionate and listened to what I wanted & was very informative."
Rosemary Fuentes


We Provide 24/7 Professional Emergency Help. Call Now!
Mon – Thurs
Friday
Saturday
Sunday
8:30am – 5pm
8:30am – 12pm
Closed
Closed
This Is the Best Medical Center...
I have been seeing Dr. Churukian for 3 years and have experienced nothing but the most professional service and results from Dr. C and his staff.
Schedule a Complimentary Consultation